Become an internationally certified game developer!
Unlock a world of endless opportunities with our education programs designed to ignite your passion, level up your skills, challenge your intellect, and prepare you for success in the dynamic word of game development and IT. Don't settle for ordinary when you can embark on an extraordinary educational journey with us.
GAME DESIGN AND DEVELOPMENT
Gain the knowledge and skills needed to create captivating and immersive games. You'll cover topics such as game concept and level design, game prototyping and production, alongside communication and leadership skills.
BA (Hons)
3 years undergraduate program
Learn how to create games and interactive experiences. Develop your skills in games programming, gameplay mechanics, graphics, game networking, and game audio which you'll use to prototype games.
BSc (Hons)
3 years undergraduate program
COMPUTER ARTS AND ANIMATION
Equip yourself with the necessary practical skills, theoretical knowledge, and creative tools you need to explore and build your digital arts practice. You'll lead the design and production of a range of creative content for computer games, digital illustration, concept art, animation, visual effects and much more.
BA (Hons)
3 years undergraduate program
At Echo School it's all about you! You will receive educational support, in a culture of pride and respect, to grow your talent and get quality education, as well as quality of student experience (accessibility and friendly). Join us on an unforgettable educational journey filled with knowledge, networking opportunities, and a contagious good vibe that will leave you feeling inspired and empowered.
Delivered by industry experts
Meet some of our industry experts
Step into a world of game development excellence as you familiarize yourself with our lecturers. With their extensive experience in top-tier industry companies, they're ready to provide you with a personalized and exceptional educational journey.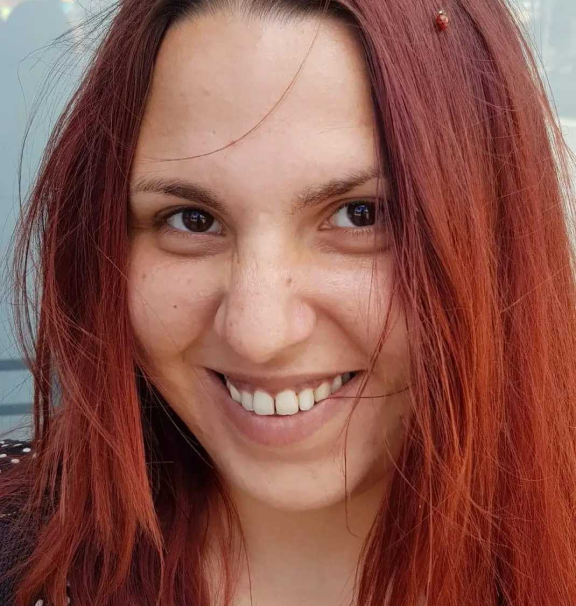 Level Designer, Tactile Entertainment
Lead Programmer, Ubisoft Romania
Regional Head of Art, Amber
Game Design Director, Maximus Games
Testimonials from INDUSTRY EXPERTS
Designed by experienced developers for aspiring developers like you!
Games have always playfully interwoven with human culture. A program that aims to educate and guide young people to look at games with a critical eye, and strive to make the world more playful can only be a benefit to our future. The world can always be more playful.
It is absolutely necessary to have a specialized faculty in the industry in Romania, to provide the necessary theoretical basis to those pursuing a job in the game development industry. Thus, here we lay the foundation of a community of professionals who have the amazing opportunity to start their carrer with the complete knowledge bag.
Echo School is the first university program in Romania that prepares students for a career in the field of video game development, despite the fact that this sector has existed in our country for over 30 years and we currently have 7,000 specialists in Romanian and multinational companies renown that are here. The initiative is welcome and very important for a sustainable growth of the video game industry in Romania.
ONE OF A KIND EDUCATIONAL EXPERIENCE
Passionate and experienced lecturers
Our courses offer a top-notch learning experience, providing you the knowledge and expertise needed to excel in the competitive job market of IT and video game development. With industry-leading professionals as your teachers, you'll receive unparalleled guidance and mentorship throughout your educational journey.
Practice based and interactive lectures
At Echo School we designed the programs to provide you with concrete knowledge that will set you apart from the rest. Say goodbye to boring lectures and hello to a vibrant, interactive learning experience. Join us for an epic educational adventure and set the cornerstone for a thriving career.
Secure your future career in the industry
Stepping into the gaming industry isn't just about a job – it is about joining a dynamic community of passionate developers and a vibrant industry that offers limitless opportunities for personal and professional growth.
Join our mailing list to receive news and updates
We are going to release our website soon. Meanwhile, join our mailing list to receive our university brochure with more details.
Fill in the form below to get in touch and find out more about our undergraduate programs.